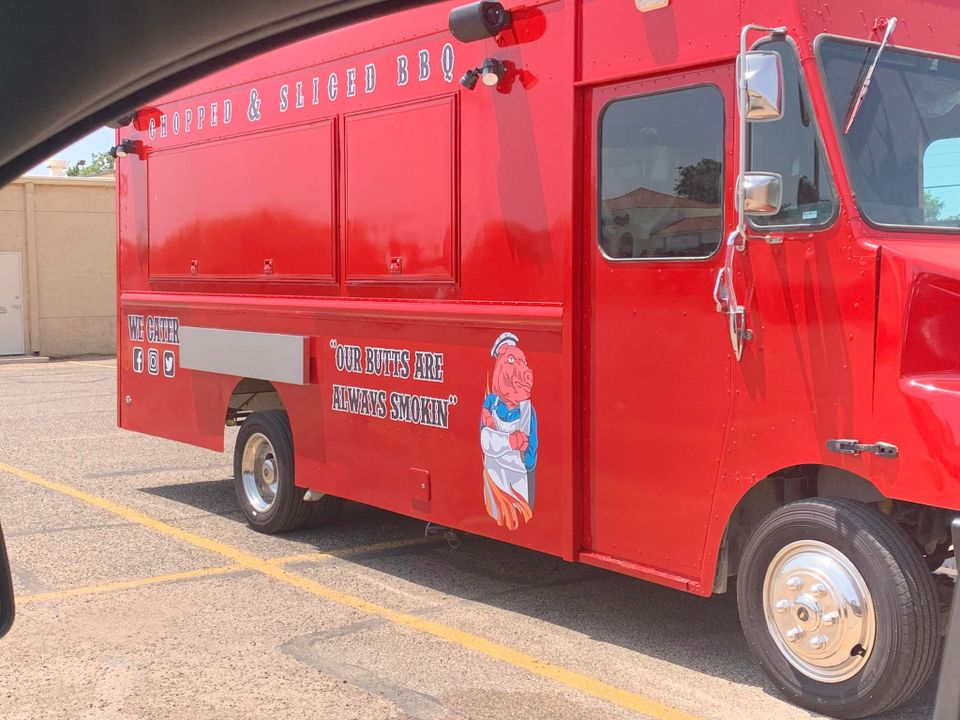 We can customize any of your catering needs to fit your budget and event.
Meats available for your Catering events :
Mesquite Smoked Meats 

Brisket

Pulled Pork

Chicken breast

Sausage

Pork Loin

Pork Chop

Turkey

Ribeyes and Sirloin market price
We also do Combo fajitas or Chicken Fried Steak (depending on location).

All entree's are served with 2 sides, rolls, condiments, tea, plate ware, silverware.

Desserts are optional.

Delivery fees do apply. Prices are subject to change depending on catering needs and location.

We have a fully functional food truck that cooks on site.  Our food truck and staff can do catering or vending at your next event.